Concussion Clinic set for March 1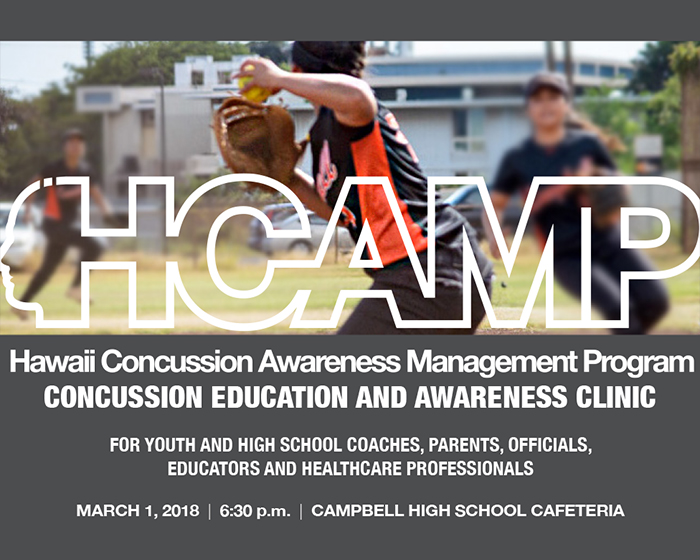 HCAMP will be having a Concussion Education and Awareness Clinic on March 1, 2018, 6:30 p.m. at Campbell High School Cafeteria.
Youth and high school coaches, parents, officials, educators and administrators are welcome to attend this FREE workshop, which will feature Dr. Rachel Coel from the Queen's Center for Sports Medicine.
Pre-registration is required in order to receive a certificate of completion.
Click here to register now.