Clinic on Valley Isle attended by youth league coaches, parents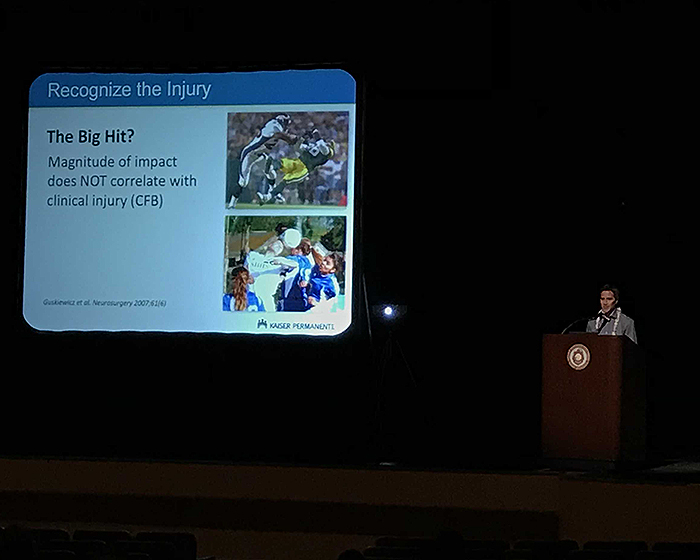 The island of Maui was the venue for the latest HCAMP Concussion Education and Awareness Clinic. The event was held at Baldwin High School Auditorium on October 26, and was attended by youth league coaches and parents as well as high school coaches and support staff.
Seabury Hall student Melia Fong and her mother Dyvette spoke about their experiences in dealing with Melia's concussion, and Dr. Benjamin Chun (Kaiser Permanente) provided an overview of what a concussion is and the management and treatment of concussions.
Special thanks to Kalani and Dyvette Fong for helping us with event coordination and logisitics, as well as promote the clinic to those in the community on the Valley Isle.